Fallen-Angel has asked a question:
Quote :

Hey Daniel, can you explain to me what is these characters sheets are for? And what is the point for them to be here?
Answer:
The character sheet is a little character that you have created, just fill in the stuff that is there and your done and if you want you can create your character a dream system, click
here
Here is my Character Sheet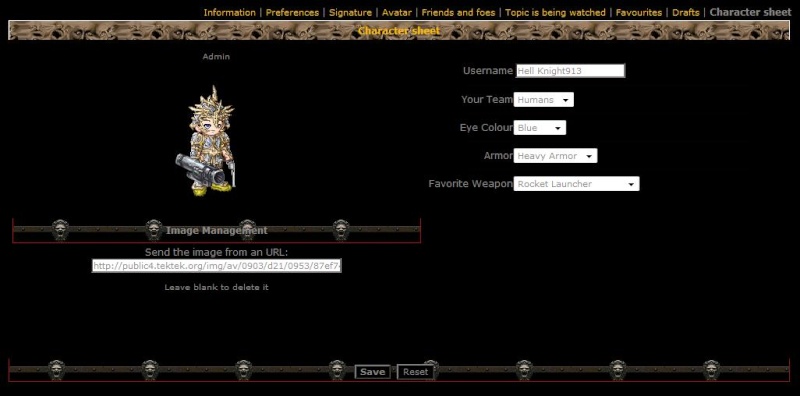 Thats what it looks like now I will tell you what it is for:
Well mainly it is just for a bit of fun but also it is for the RPG when for when you have a little game, click
here
to see the topic of the RPG game.
The topic tells you the rules and how to play it.
There you go, have fun now.